Awards
All the awards that have been given to The Cave of Dragonflies. A few of the first were applied for and a few are awards for various games and competitions, but strangely, most of them I just got sent from random people through e-mail for some reason or other of their own.
In a way, this page is more of a Pokémon website graveyard than a section of awards. Today, only one of these awards links anywhere; that's because all of the sites the others came from (if any) have been closed or deleted. Kind of sad, isn't it?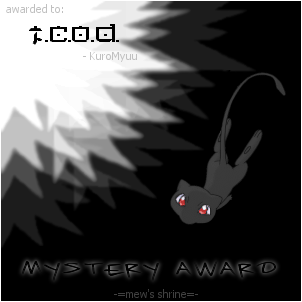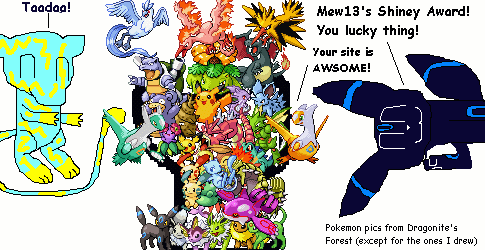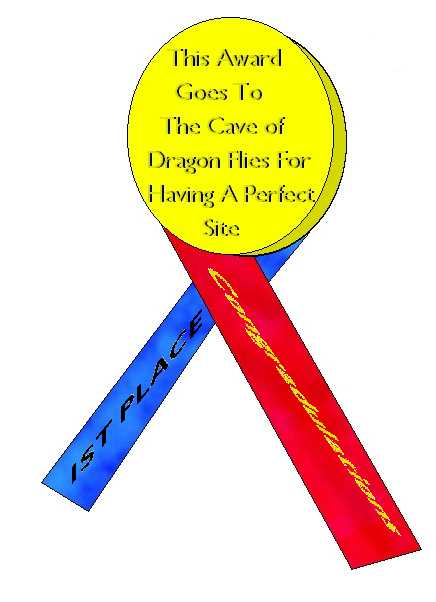 A Gold award from Myuu's Pokémon Rainbow Cloud... well, I got it, but then it was deleted.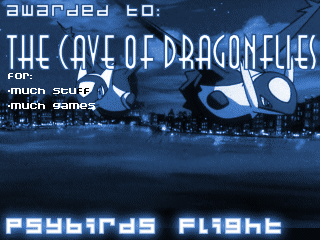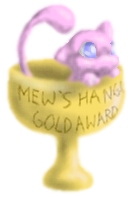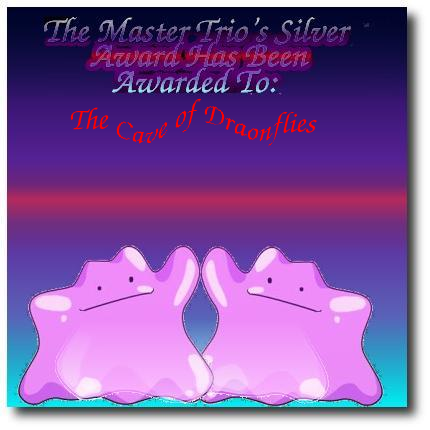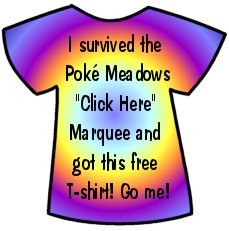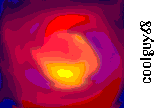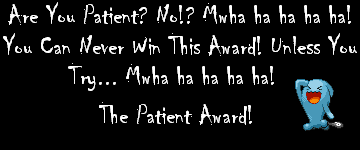 I got a silver award from Fumidasukoto, but it is gone now.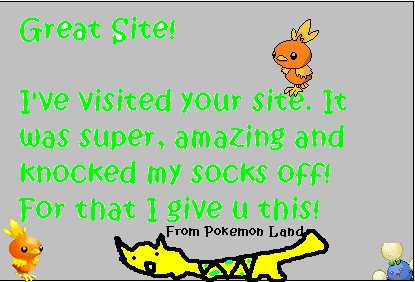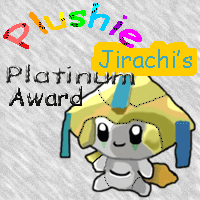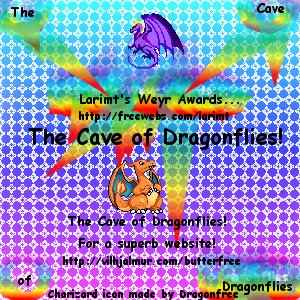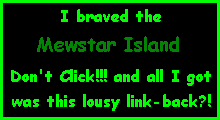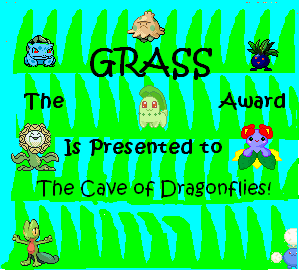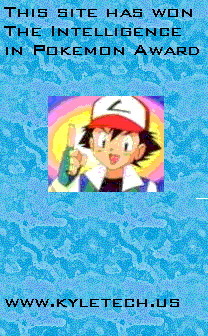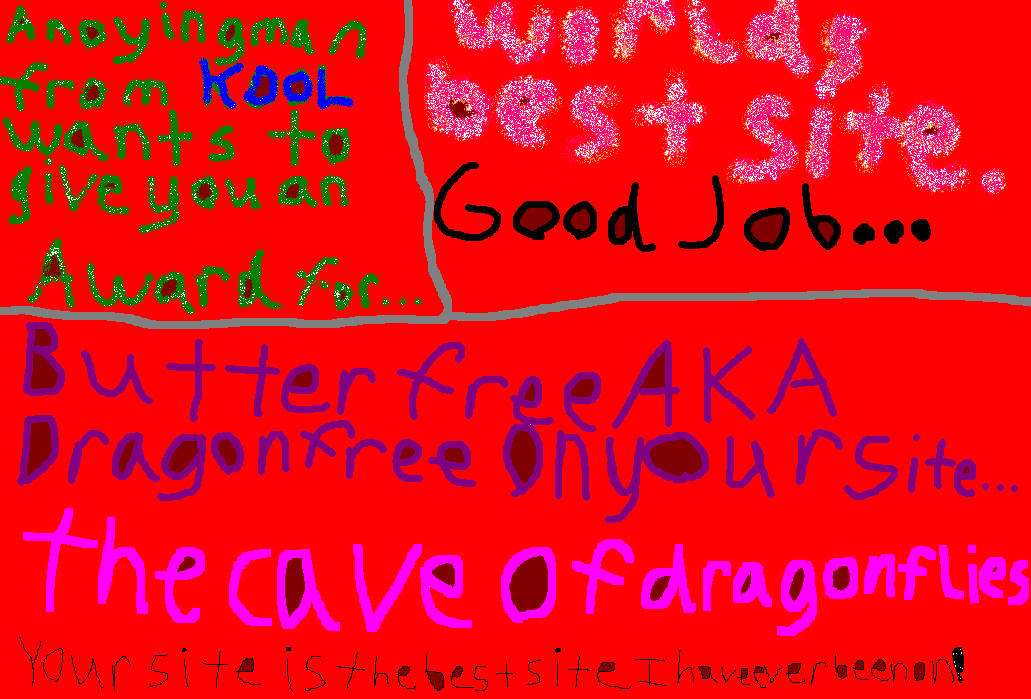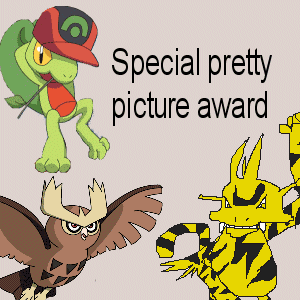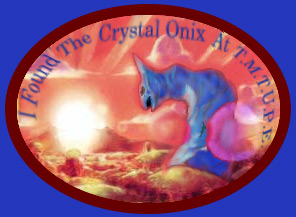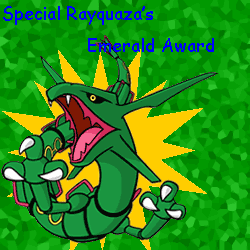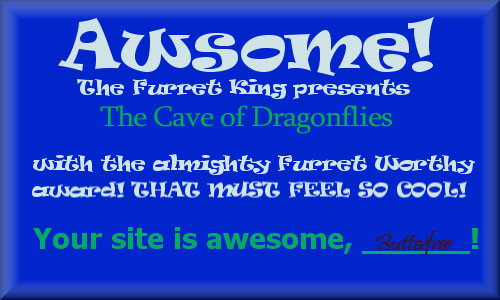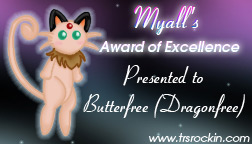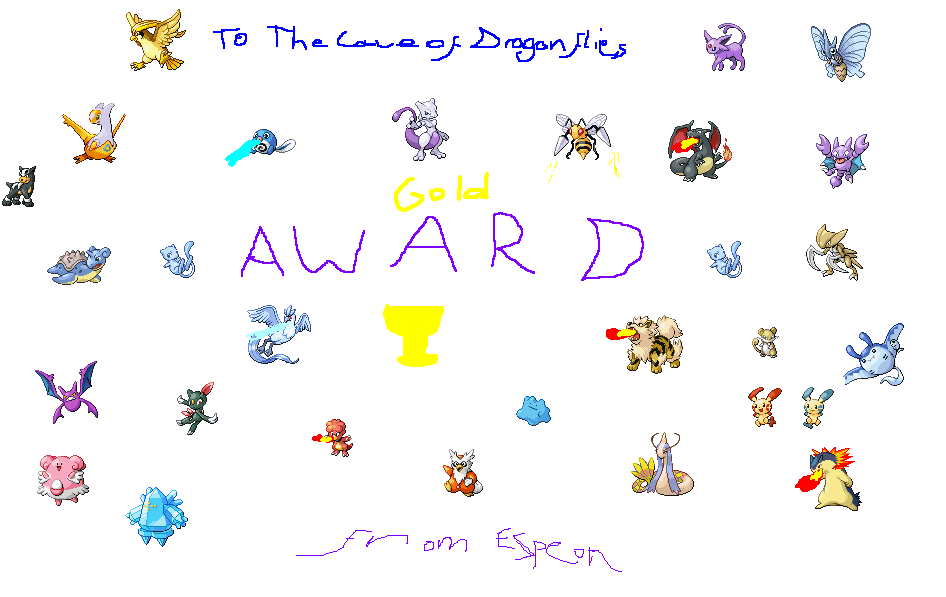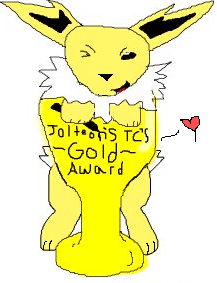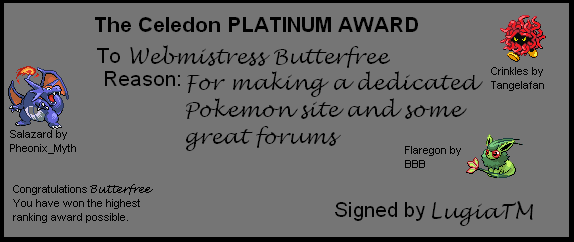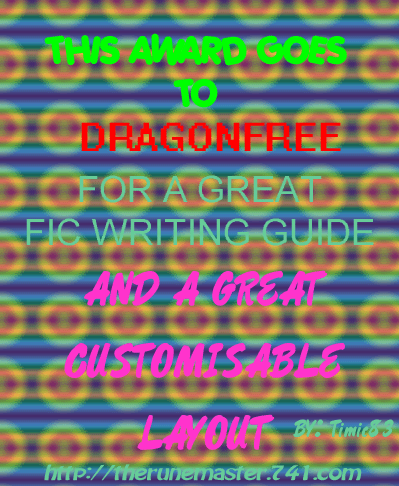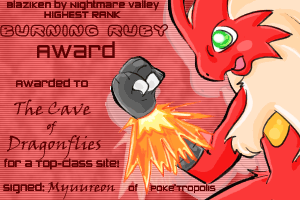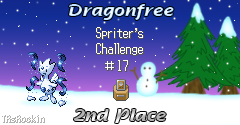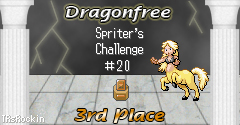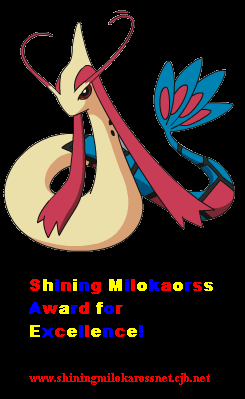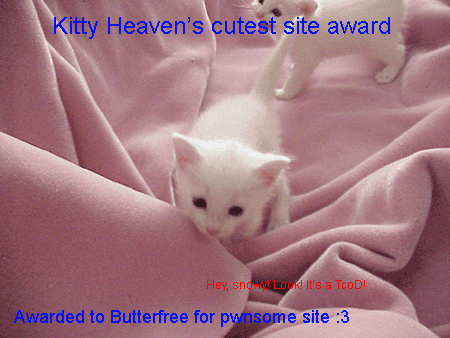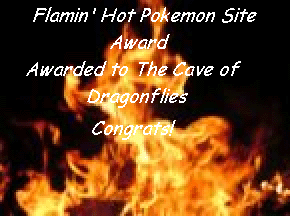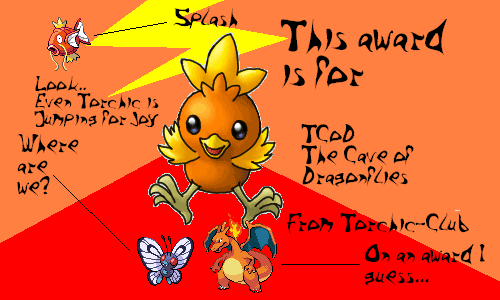 (Torchic from Arkeis)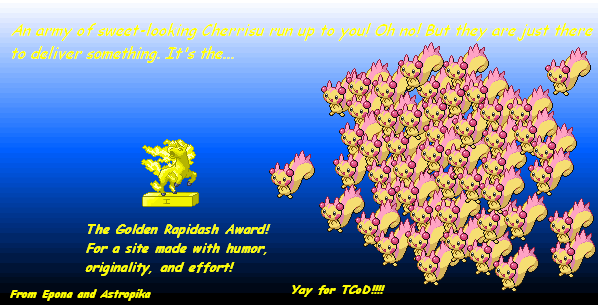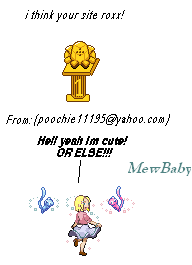 Page last modified February 1 2018 at 12:37 GMT